How to Import PST to Shared Mailbox Office 365? Step By Step Solution
PST files may cause a headache for users outside the Exchange Server environment. From the eDiscovery point of view, PST files are not considered a secure option for data security. When it comes to data migration, it is common to find that users have accumulated a large amount of data in gigabytes or possibly, terabytes. Hence, it is required to transport the emails from the mail server and store it in the PST file format. For these problems, Microsoft offers a tool named PST Capture Tool. Microsoft allows users to import PST to shared mailbox Office 365 with the help of Import Service.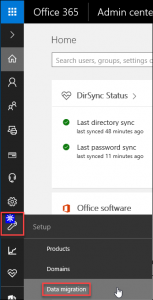 But, there are some prerequisites before the transfer process starts:
An admin account on the O365 tenant
Import Export Mailbox role assigned to the admins
High upload bandwidth will be considered the bonus


Quick Solution: To easily import multiple PST files into Office 365 shared mailboxes, download the tool below:
How to Import PST to Shared Mailbox Office 365 Manually?
This feature is built on the Azure storage established by Microsoft. It is used to store the PST file before importing them into the mailboxes.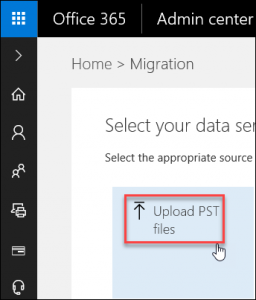 For the PST file to be imported first, a storage account will be generated. It will take a few minutes and there are chances that a user wishes to give it two attempts before it is created. For that, it is required to click on the option "Show network upload SAS URL." This URL will comprise the following things: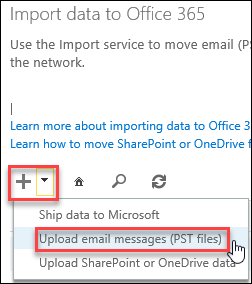 Storage Account Name
Container Name
Shared Access Signature
Let's Take an Instance:
https://dd092cec1d084ab8b190526.blob.core.windows.net/ingestiondata?sv=2012-02-12&se=2017-02-05T13%3A33%3A07Z&sr=c&si=IngestionSasForAzCopy201611212055520769&sig=aeBqKqsM
ilU8PDHueVj3Q4c5hkgE%3D
Storage Account Name: dd092cec1d084ab8b190526
Container Name: ingestiondata
Shared Access Signature: ?sv=2012-02-12&se=2017-02-05T13%3A33%3A07Z&sr=c&si=IngestionSasForAzCopy201611212055520769&sig=aeBqKqsMilU8PDHueVj3Q4c5hkgE%3D
The shared access signature consists of the following parts:
sv: storage service version
se: expiration date
sr: storage type (Container/Blob)
si: Storage identifier
sig: Signature
This URL will be used by the AzCopy / Azure Storage Explorer tool to import the Outlook PST file.
Note: The URL may change with the passage of time, but, the shared access signature part is certainly valid for 60 days.
Related: How to Automatically Forward Emails in Outlook 365? Different Ways Explained
Import PST to Shared Mailbox Office 365 PowerShell – Upload PST
Once a user has done the storage provision, the upload procedure can be started. To upload PST to shared mailbox Office 365 PowerShell is an alternative tool. Suppose, AzCopy can be used. It is the command-line tool to import PST to shared mailbox Office 365 account. Azure Storage Explorer, is a graphical tool. They both are good at one's place and any of them can be used.
#Azure
Note: It is needed to use AzCopy version 5.2 or higher. Otherwise, a user will get some 404 errors:
"Failed to validate destination: One or more errors occurred. The remote server returned an error: (404) Not Found. The specified resource does not exist."
#AZURE STORAGE EXPLORER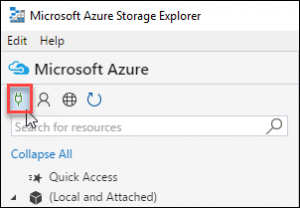 And now, the software can also be used to upload the PST file.
Note: A user can also identify the list of files located on Azure with its PowerShell line (require Azure.Storage module): "New-AzureStorageContext -SasToken ($SharedAccessSignatureURL -split '\?' | Select-Object -Last 1) -StorageAccountName ($SharedAccessSignatureURL -split '\.' -split '//')[1] | Get-AzureStorageBlob -Container ($SharedAccessSignatureURL -split '\?' -split '/')[3] | Select-Object -ExpandProperty Name"
Upload PST to Shared Mailbox Office 365 – Mapping File
Once the PST file is uploaded to the Azure storage, it is needed to build a CSV file that will map Outlook PST files to the destination folder and mailboxes. For instance,
It is really needed to maintain the structure of the PST file. The case is kind of delicate for the "TRUE" or "FALSE", and for the name of the Outlook PST file.
Import PST File to Shared Office 365 PowerShell
It is the final step, it is needed to import the PST mapping file and execute the import option, so import PST to shared mailbox Office 365 Powershell would going to complete.


Click on "Finish" and the process is complete. The import process will continue on the Microsoft side. A user can also examine the progress with the help of details of the batch job.
Limitation of Manual Solution
Although this is a free method that can help users to import PST to shared mailboxes, the method is quite tricky for some organizations. Additionally, this method is only available in certain parts of the world. In case, you get a message, "import service for your region has not rolled out yet!" then it means you cannot use the Import service for now. In such cases, the user can go for the alternative solution below.
Also Read: How to Import PST to Outlook 365 In Few Steps? Everything You Need to Know
Alternative Solution For Azure AzCopy Tool
If you find the above solution difficult or face an error during the import process, then you can take the help of the automated tool. The automated tool can help you to ease the complex process & the best tool for such purpose is Office 365 Import Tool. Additionally, there are multiple filtering options provided by the tool to import selective emails from a PST file into Office 365 shared mailbox. Follow are the working steps of the tool to import PST to shared mailbox Office 365:
Software Pre-Requisites to Import PST to Shared Mailbox in O365 

Add Admin Impersonation Permissions in Exchange Admin Center.

Set Mailbox Import Export Permissions to the Discovery Management Role Group.




Then Add UserMailbox Permissions to the Respective Admin Account.


Steps to Import PST Files to Shared Mailbox in Office 365 
Step 1. Download and Install the Tool
To initiate the process, you need to download and install the software. Click on the buttons provided below to download the installation file.
Step 2. Select Platforms – Office 365 & Outlook
After successfully downloading the tool, proceed to the next step. Launch the tool and choose the platforms you want to work with. Here we are selecting Outlook as the source platform and Office 365 as the destination.
Step 3. Enable Workload & Applying Date Filter
Our tool empowers you to manage your workload efficiently. Once you've selected the necessary workload to import, you will find the "Date Filter" option. By applying the date filter, you can import data from a specific time period to Office 365.
Step 4. Authenticate Source & Destination Platforms
To ensure the security of your data and interactions, we have implemented a robust authentication system. In this step, you will be prompted to authenticate both the source and destination platforms. Rest assured, your privacy and confidentiality are of utmost importance, and this authentication process provides an additional layer of protection.
Step 5. Create Mapping, Add & Select Users
Now you have to add users, and in order to do this you have these three options. Choose any of the following methods to add users:
Fetch Users:

Automatically fetch users from the source.

Import Users:

Import users via a CSV file.

Download Template:

Download a CSV template to use as a sample for user creation.
Once users are added, proceed to select and validate the required permissions.
Step 6. Initiate the Import Process
After validating the users, click on the "Start" button to import PST to Shared mailbox in Office 365.
Bringing It All Together
Microsoft Office 365 drive shipping option is considered helpful when the organizations have the PST file in terabytes. The size of the mailbox allotted to the user is 50GB and there is unlimited file archived in Office 365, it is not possible to store all the data on the server. That is when the need to import PST to shared mailbox Office 365 PowerShell emerges.
However, drive shipping is always considered an expensive and time-consuming process. Moreover, the PowerShell method is way more technical for naive users. Hence, it is always a great idea to opt for the most secure automated tool, as mentioned above, to import PST to shared mailbox in Office 365.